Introducing the Pazzles Pastry Tools!

Take the creative freedom of your Pazzles Inspiration in to the kitchen with the new Pazzles Pastry Tools. After over a year of perfecting the tools and process, we at Pazzles are pleased to announce our line of Pastry tools. These Pastry tools will allow you to be able to cut edible materials using the Pazzles Inspiration. You will be able to create custom edible designs for your cakes, cupcakes, cookies, cake balls, pies…really about anything you can dream up.
The most important tool in this new line is the Pastry Tool itself. This tool will replace your blade holder just like our other tools such as the Pen Tool. The Pastry Tool holds a food safe blade and offers more clearance for thicker materials. The Pastry Tool will cut edible materials just like your normal blade would cut paper. Some examples of materials you will be able to cut are fondant and gumpaste (edible frosting-like materials often used on cakes). You can also cut other materials like cookie dough, modeling chocolate, and even cheese and fruit leather. Each material has it's own tricks for success but you can anticipate many upcoming tutorials at www.PazzlesCraftRoom.com to help you master the process.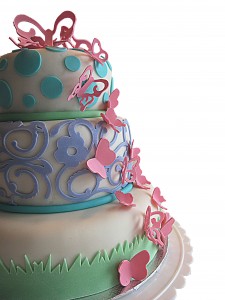 Along with the Pastry Tool will be a Pastry Mat made of food safe material. This mat will hold your edible material as it is being cut, much like the normal mat holds paper but without the sticky surface. We will also be offering products such as Wilton Sugar Sheets® (which cut beautifully), ready made fondant, and pastry rollers for rolling out the material you want to cut. Some of these products will be available exclusively in our online store.
The best way for beginners to get started cutting edible materials will be by buying our Pastry Starter Kit. This kit will include the Pastry Tool, Pastry Mat, a Wilton Sugar Sheet®, removeable rollers for the Inspiration, a Pick tool, and an exclusive CD with pastry cutting images and video tutorials to help you get started. We strongly feel that this starter kit is the best way for you to begin with the Pastry tools and will be pricing it to be a nearly irresistable package.
While no official release date has been set for the line of Pastry Tools you should expect to see them available soon. You will definitely want to start dreaming up pastry creations for the upcoming holiday season.