PAZZLES INSPIRATION VUE™
The Premium Electronic Die Cutter for Scrapbooking, Card Making, Artists, Crafters, and Designers!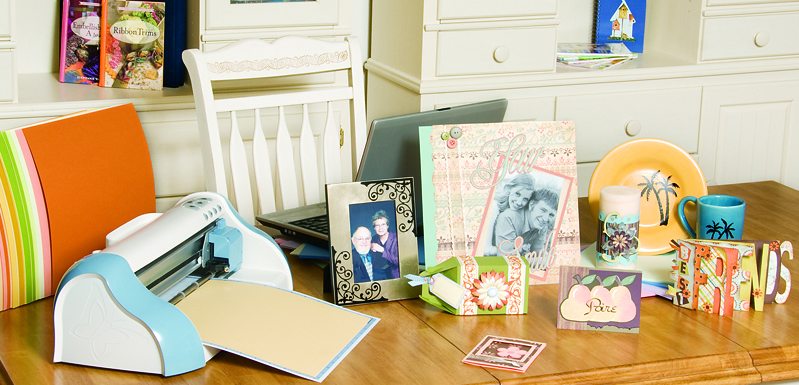 Ever wish you could make your own designs on your computer and cut them out? With the Pazzles Inspiration Vūe™ personal electronic die cutter, you can.
The Inspiration Vūe™ connects to your computer, similar to a printer, but instead of printing the Inspiration Vūe™ uses a small blade to die cut your designs. Imagine cutting any shape, font, or design in an amazing variety of sizes with the click of a button. The Inspiration Vūe™ is capable of cutting much more than just paper and cardstock! From light plastics to chipboard, fabric to rubber stamp material, thin metal to fun foam, the Inspiration Vūe™ offers amazing flexibility and power. You can even
draw, engrave, emboss, distress, and pierce
with your Inspiration Vūe™ using the added tools.
The Inspiration Vūe™ is a powerful system designed to help make electronic die cutting fast, easy, and fun. The Inspiration Vūe™ can grow and flex with you, so it never becomes outdated. The freedom to cut any font, any SVG or WPC file, plus the ability to design your own images means that every project you do will reflect your style. And because the Inspiration Vūe™ is computerized, you never have to buy expensive cartridges!